Otto Neurath, an Austrian and European political scientist and museum director, is best known for his pioneering contribution in infographics, visual pedagogy. He invented a new international pictoral language – the Isotype and a method of "Bildstatistik" – a transformation of statistical data into image exhibition diagrams. Up to now, little attention has been paid to his role as an innovative thinker about museum. In his essential text "Museums of the Future", as early as 1933 s and the multiplication of his socio-economical museum in a global network. In contrast to the usual understanding of a museum, as an institution devoted to collection and preservation, Neurath´s ideas and actions went in the direction of museum being an active international player, creating knowledge hubs worldwide, picturing "social facts" – on housing, demographics, insurance, employment to be accessible and understandable to the "ordinary man". Neurath has in Vienna (Gesellschafts- und Wirtschaftsmuseum) with plans to extend the museum branches to in Berlin, Moscow and in the framework of the Mundaneum initiative (with Paul Otlet, Vienna and Den Haag). What are the implication of such a museum? Can icons/ images serve as a universal language? What is relevant for international visitors? How to portray global vs. local information?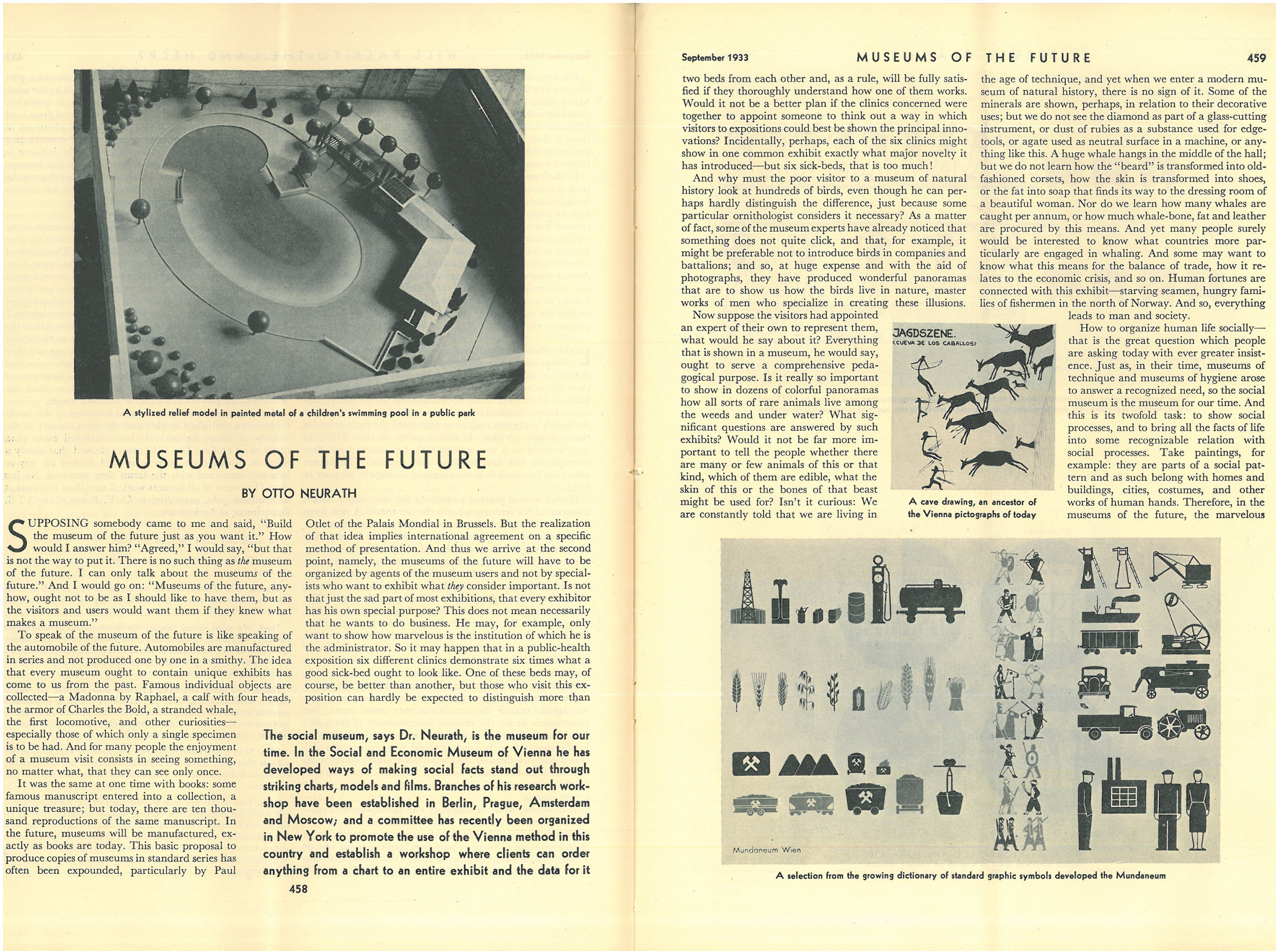 International fellows, museum experts and curators were invited to a peer-to-peer workshop to think about this vision of a modern museum in the framework of the fellowship Mobile Academy: Bridging the Human Clashes – Global questions, local answers. In a close-reading session of the original Neurath text Museums of the Future (1933), the participants discussed specific museum-related topics and analyzed these through the perspective of contemporary discourse and critique.
The workshop organized by Helena Doudova, the Fellow at the German Museum of Books and Writing / University of Erfurt, was supported by Felix Sattler, the curator of the Tieranatomisches Theater Berlin of the Bild–Wissen–Gestaltung Cluster of Excellence of the Humboldt University Berlin and co-moderated by Desiree Förster, researcher at the Institute for Arts and Media/HKW, Berlin/Postdam. It took place as a part of the Mobile Academy of the Fellowship Internationales Museum of the Kulturstiftung des Bundes.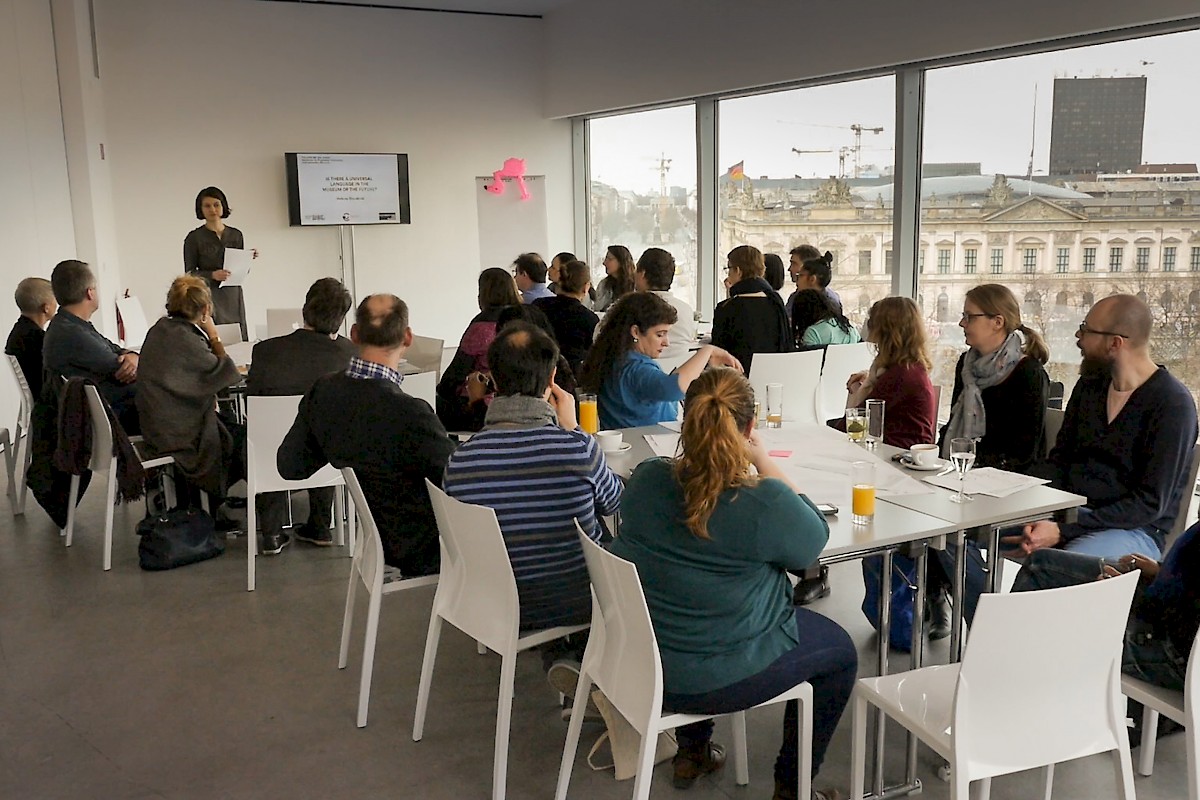 Photo: KSB